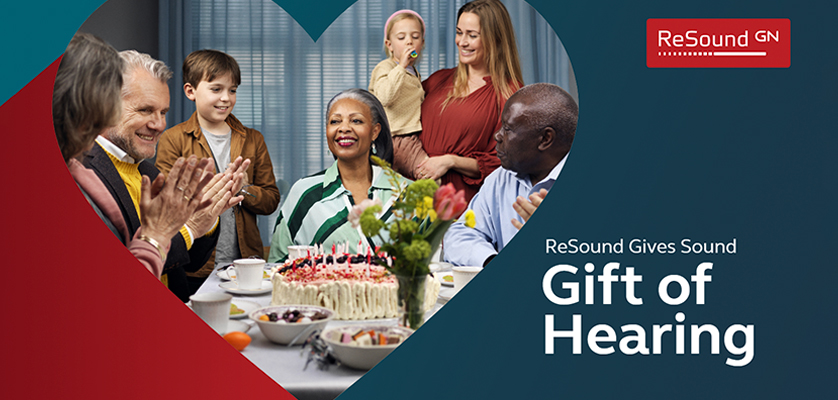 Make 2023 the year your loved one celebrates better hearing!
Deadline to Nominate: December 16, 2022
We're excited and honored to be part of this year's ReSound Gift of Hearing campaign. As part of the campaign, we'll are donating our services and a set of ReSound OMNIA hearing aids to someone in our community who is experiencing financial hardship and can't afford hearing care and technology.

"The gift of better hearing can be lifechanging," said Steven Grant.

Together with ReSound and hearing care professionals across the country, we will donate hundreds of hearing aids and care to those whose lives can be improved with better hearing.
---
Hearing loss affects 1 in 8 of us. That means we all likely know someone who is having some trouble hearing. To help, we are joining hearing care professionals nationwide to help individuals in our community by donating a set of ReSound OMNIA hearing aids to those who cannot afford them.

If you know someone who could benefit from better hearing, please nominate them for a free set of ReSound OMNIA hearing aids using the form below.