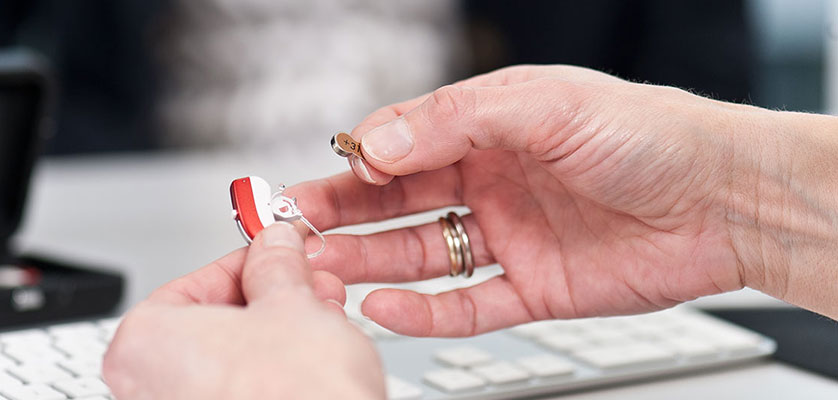 We sell hearing aid batteries in Maple Glen, PA & Harleysville, PA
Hearing Aid Batteries and Supplies
Suburban Hearing Aid Center only works with established manufacturers of hearing aids batteries who we know produce the best products, suited for all types, including digital hearing aids, high frequency hearing aids and in canal hearing aids. We are interested in both quality and convenience for our patients and offer discounts for batteries purchased in quantity.

We have professionally trained staff who is skilled at evaluating, cleaning and performing repairs on hearing aids. If you are having any problems with unsatisfactory battery strength or poor functioning, our staff is able to assess issues and help so that you can have the best experience.
We're Open for In-Person Appointments
We're following strict precautions & guidelines from the CDC and our government. To continue to protect you, other patients and our staff, strict protocols remain in place to ensure you visit a safe and sterile environment.
Thank you for trusting us with your hearing healthcare, we look forward to seeing you soon.

Call today at 215-646-7879 or email us at info@hearclear4u.com
Contact Us