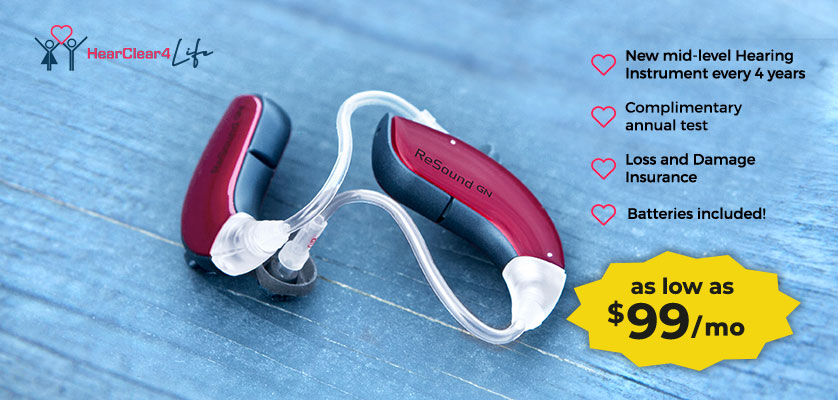 Hearing Aid Membership Plan
Hear Clear 4 Life
Hear Clear 4 Life is a membership plan that will allow a hearing instrument candidate access to hearing Instruments without typical large upfront costs. Patients will initially receive Hearing Tests and Assessments at any of the Suburban Hearing Center locations.
What's included in monthly fee?
New mid-level Hearing Instrument every 4 years.
Complimentary batteries.
Complimentary annual test.
Loaner instruments should the Hearing Instruments have to be serviced.
Loss and Damage Insurance (a $375.00 deductable applies per Hearing Instrument that is lost or damaged).
Complimentary appointments.
Complimentary Servicing.
Additionally, we're giving away a pair of "crazy socks" with each membership!
How much does it cost?
Enrollment will require a nonrefundable initiation fee of $599 and then $99 fee per month (The first month's fee along with the $599 initiation fee are required to start the membership). A member can terminate the membership with 30 days written notice prior to the next monthly fee payment and returning the Hearing Instruments.
Request a Callback