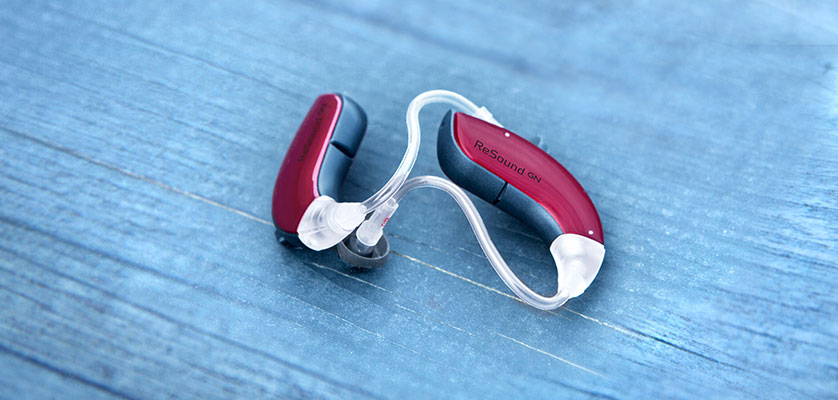 Smart Hearing Aids with iPhone Capability
Stream stereo audio directly from your Apple device to your hearing aids. Here is a list of smart hearing aids from ReSound that work with the ReSound Smart app. If you're not sure, please ask your hearing care professional.
Direct and effortless Android streaming all day long
The new streaming solution brings Bluetooth Low Energy streaming to Android users who wear Bluetooth hearing aids. With 75% of the world's mobile users relying on Android phones and devices, we want to make it effortless to access technology that improves quality of life for the many hearing aid users.
What are the key benefits?
You can now stream music, phone calls and other audio directly from compatible Android devices to ReSound hearing aids as well as the Cochlear™ Nucleus® 7 Sound Processor.

All without needing an intermediate device to connect the units. Thanks to Bluetooth Low Energy technology, you can stream all day while preserving battery life. This is a challenge for the traditional Classic Bluetooth streaming currently available.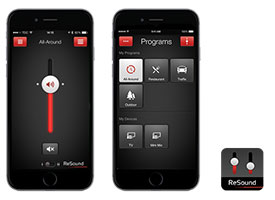 ReSound Smart App
If you have a ReSound Made for iPhone hearing aid, you can use the ReSound Smart app to tailor your hearing experience - perfectly matching you own preferences. Easily. Discreetly. And straight from your iPhone.
Download Brochure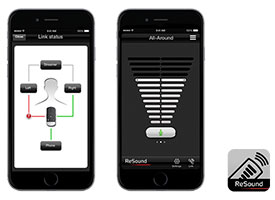 ReSound Control App
Depend on your iPhone or Android smartphone to keep track of your life? Now there is an app that lets you control your hearing aids too. To use the ReSound Control app, users need:
Download Brochure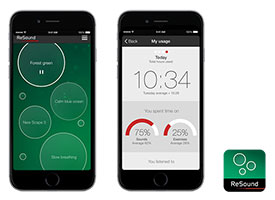 ReSound Relief App
Personalize your hearing experience with the ReSound Smart app. Devices compatible with ReSound Relief app. iPhone 6 Plus, 6, 5c, 5s, and 5, running iOS 7.1 or later. You can also download the app on your iPad or iPod touch. All Android devices running Android 4.1 or later.
Download Brochure