Suburban Hearing Aid Center
Serving Maple Glen, Upper Dublin, Harleysville and Quakertown along with surrounding communities
in Montgomery County, PA
"Blindness cuts us off from things, but deafness cuts us off from people," is a moving quote often attributed to the famed 20th-century activist and educator Helen Keller, who achieved a remarkable career championing the deaf and blind.
We strive each day to provide you with optimal hearing care, based on your individual needs and preferences. We understand that struggling to communicate effectively and dealing with a hearing loss can be stressful. Diagnosing and obtaining information and options to treat your hearing loss should not be stressful, we walk you through every step of your diagnosis and treatment to ensure you have a worry free experience.
Submit a Review
Events & Specials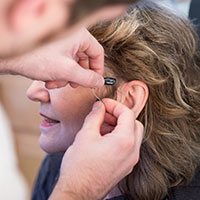 Our Hearing Aids
We carry the most popular models of invisible hearing instruments from the top manufacturers like ReSound, Phonak, Signia and Rexton to help you hear your very best.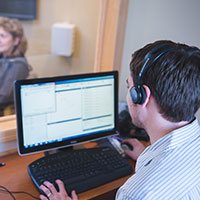 Reconnecting U
We make sure our customers have all the necessary information at their disposal to make an informed decision so they can "Reconnect" back to the parts of life they have missed.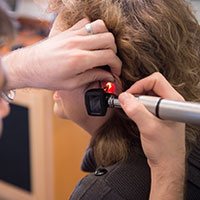 Our Services
We offer a full-range of hearing services both in our office, in the local senior living communities, and in your home. Whether you need hearing protection or are experiencing a hearing loss we can provide you with the services you need.
Find the nearest office to you
We offer hearing services & hearing aids in Maple Glen, Upper Dublin, Harleysville and Quakertown along with surrounding communities in Montgomery County, PA
Special Offers For U
Hearing Presentation

We will be providing monthly Hearing Services to Montco S.A.A.C-Ambler (Senior Adult Activities Center of Montgomery County-Ambler PA) on the second Wednesday each month.

FREE Hearing Exam

Do you feel you cannot hear as well as you used to? Do you often feel that you hear but you cannot undestand what people are saying? If so, you may have a hearing loss. Call us today at 215-646-7879 to schedule your FREE no-obligation hearing exam. We look forward to seeing you.

FREE Consultation

At Suburban Hearing Aid Center we encourage you to come in for a complimentary consultation to discuss the benefits of amplification.

FREE Demonstration

We always offer free demonstrations with Behind-the-Ear (BTE) and open-fit Receiver-in-Canal (RIC) hearing aids. We will program the hearing aids according to your recent hearing evaluation. This gives you an opportunity to experience what they feel like and what they sound like and will help to determine which style of hearing aid is best for you.