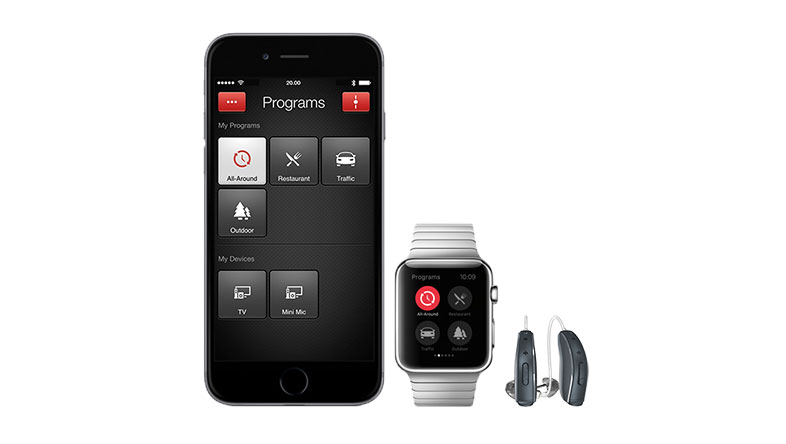 ReSound Has Announced The Android Devices Capable of Bluetooth Streaming
ReSound just announced that LiNX Quattro hearing aids can now direct stream from the following Android devices* using Bluetooth Low Energy (BLE):
Samsung Galaxy S10+
Google Pixel 4 XL
Samsung Galaxy S10
Google Pixel 4
Samsung Galaxy S10e
Google Pixel 3 XL
Samsung Galaxy S9+
Google Pixel 3
Samsung Galaxy S9
Google Pixel 3a XL
Google Pixel 3a
Direct streaming requires that Android v10 has been installed and that it has been enabled by the service carrier. Please have patients with compatible phones download the v10 system update or reach out to their service carrier for information on when it will be available to them.

Last week, Samsung also announced the upcoming release of four new phone models, Samsung Galaxy S20, Samsung Galaxy S20+, Samsung Galaxy S20 Ultra and the Samsung Galaxy Z Flip. We will verify compatibility with ReSound hearing aids and these new Samsung phone models after they are released to the public.

There are so many phones out there it's hard to keep track of which ones are compatible. Here's a link on tips for connectivity and lists of Android and Apple devices compatible for streaming and our apps

You can also find the pairing instructions for Android which is different than for iPhone. Do not pair through the Android's Bluetooth menu, do it through our App. Be sure you are on the latest firmware update for your Quattros and OS 10 for the Android.
You may want to create a desktop shortcut to this guide so you have it handy at a moment's notice. To do so...
Right click on an empty space on your desktop
Choose "new" then "shortcut"
A box appears where you can enter a web address
copy the web address from your browser when you are in our compatibility guide
Click next and you'll get an option to save it under whatever name you'd like
Press "Finish" and you'll see a new icon appear on your desktop with whatever you named it.
My Android Cheat Sheet
To make things easier, attached is a reference sheet I put together to highlight some important points and the steps involved in pairing to Androids. The key points are that direct audio streaming is only for Quattros that have the latest firmware. Confirm this by hooking up to the software and, when proceeding to the fitting screen, you'll be prompted if an update is needed. This is done wirelessly. The Android must be a compatible device running OS 10. I have included the steps to confirm this on the attached sheet.
Posted: February 19, 2020

Tags: hearing aids

Category: Hearing aids