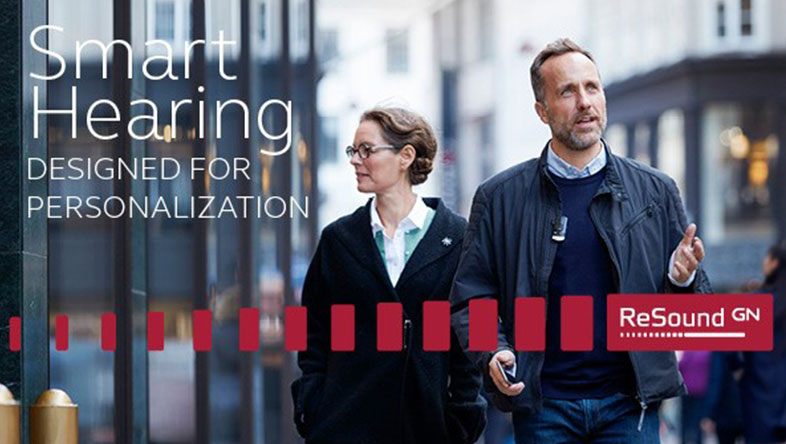 Smart Hearing designed for personalization
Patients are evolving. No longer are they satisfied with a straight out-of-the-box solution. They want personalization and you can bring it to them.

Wouldn't it be great if they could adjust the volume of their hearing aids without calling attention to them? Or adjust the bass and treble without constantly having to come in for an appointment? ReSound Smart Hearing brings you and your patients the ReSound Smart app, designed for personalizing their hearing experience with ease.

They can adjust volume, treble and bass on the go, create favorite programs and activate them as they enter a new listening environment, all without having to touch – and draw attention to – their hearing aids. In fact, hearing aid users reported a 91% satisfaction rate when using their hearing aids with an app*.

What about the last time they called you because they misplaced your hearing aids? We know it's happened to most of you… With ReSound Smart Hearing they can find their hearing aids with the easy-to-use Finder in the ReSound Smart app.

With the ReSound Smart app their hearing aid settings can be as unique as they are, all from their own smartphone.

...Isn't that Smart?
Posted: Feb 6, 2017

Tags: hearing aids, smart hearing

Category: Hearing Aids